Tight corners, steep run-ups, slippery descents. You never know what you'll get with cyclocross, and that's what this bike is made for. With a lightweight aluminum frame, composite fork and integrated parts, it's smooth and fast on paved roads, dirt, sand or mud.
Points importants
With a superlight ALUXX SLR aluminum frame, matched with a composite fork and 12mm front and rear thru-axles, the TCX SLR gives you smooth, confident handling on all types of terrain. The D-Fuse composite seatpost, a technology first developed by Giant to add compliance to cyclocross bikes like this one, helps smooth out rough terrain. Integrated disc brakes with flat mounts and thru-axles give you added control, and a tubeless ready Giant WheelSystem makes it easy to enjoy the advantages of tubeless tires including a smoother ride quality, less rolling resistance, and a reduced risk of flats.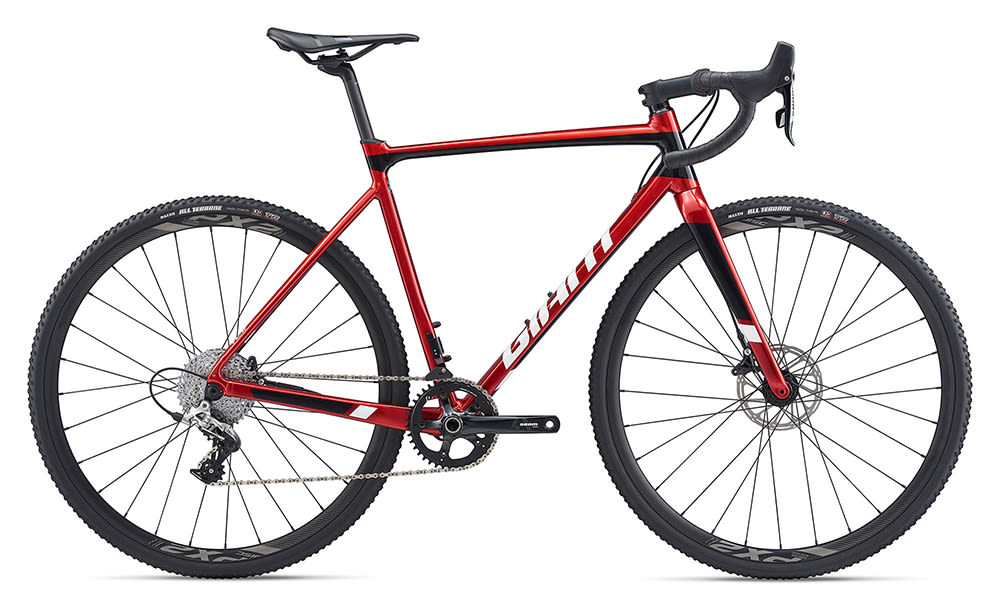 Galerie Photos
Selecting any of the image buttons will open a larger image gallery with image descriptions
Technologie

Technologie Aluminium ALUXX SLR
Cet aluminium extrêmement léger est principalement composé d'alliage 6011 et présente le meilleur rapport résistance/poids pour les cadres en aluminium Giant. Le tissage minutieux de fibres microscopiques ainsi qu'une technique d'aboutement avancée permettent d'obtenir des tubes plus fins et légers de 20 % par rapport aux tubes en ALUXX SL.

Système de Serrage Tige de Selle Intégrée
Un système de serrage de la tige de selle léger et totalement intégré apporte une force de serrage efficace alliant performance et esthétique.


Tubeless System
Moins de crevaisons, plus d'adhérence. Une résistance au roulement moindre, pour un pilotage plus précis, plus rapide. Le système tubeless de Giant rend tous ces avantages plus accessibles que jamais.